Free Motion Tension Problems
This post may contain affiliate links which won't change your price but will share a commission.
Can you guess what I've been working on lately? I am working on a baby quilt that I pieced a while ago and finally quilted. I guess I should really say I am removing the stitching on this baby quilt!
Free Motion Tension Problems
While I was packing things up in my quilt studio this cute little baby quilt surfaced. I almost packed it away and then thought it would make a fun quilt project to share. It wasn't very big so quilting would take no time at all!
I did a medium sized meander quilting on it, I'm still working on increasing the size of my quilting so my quilts will be fluffier. For years all of my quilting was very small stipple quilting with beautiful texture. I still love this look for wall hangings but for quilts, I'm going more for a softer look.
I knew I had jerked my quilting a few times but I still figured it would be okay. I trimmed it and added the binding. All done!

I brought it upstairs and really took a close look at the quilting…..ugh! There were way too many places where the stitching was awful. I made one of the biggest quilting mistakes you can make…..I never double-checked the back to see what the stitching looked like.
If I had I would have realized that the tension was all wrong. The threads were lying on the backside of the quilt. There were sections were it was really bad! My top tension was too loose plus I know when I try to move the quilt too much I tend to pull it.
Superior Threads has a great post about stitch tension. I have their graphic on the wall by my sewing machine. I like using their Bottom Line and So Fine! thread. I am very fortunate that my old vintage 15-91 Singer sewing machine likes just about any kind of thread.
The Quilting Company also has a great article on thread tension. All of my quilting on this quilt was done with Aurifil thread which I really like using. I used a light yellow Aurifil thread to quilt the baby quilt.
I'm removing more stitching than I needed to. That happens when I'm chatting on the phone with my daughter. I'll probably remove entire sections and then quilt it again.
I once had a large quilt I did on a friend's longarm that had stitching like this. It actually worked as basting and I eventually re-quilted the entire quilt. That was the Sea Glass quilt. I am using my favorite seam ripper by Dritz.
It is freezing out and we have lots of snow, a perfect day to just sit and…..remove stitches!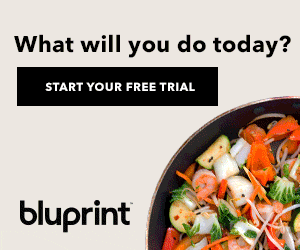 I thought I would be able to get a photo showing how much snow we have but it is too windy. I had about four clamps on the corner of the baby quilt to keep it from flying away! I hope everyone is keeping warm today!
Posts for baby quilt tutorials you might have missed:
This post may contain affiliate links. Please see my full disclosure policy for details.